Laura Toogood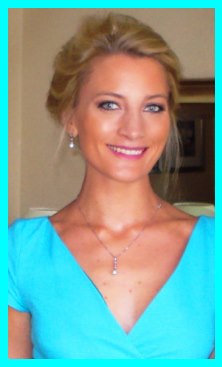 Dr. Laura Toogood completed her PhD in the area of Social Informatics at University College Dublin in 2010. Her research was funded by two prestigious scholarships, including a contribution from the UCD Ad Astra programme. Laura now specialises in Online Reputation Management and is currently Private Client Director at Digitalis Reputation in Mayfair, London. One of her primary focuses is online positioning for ultra-high-net-worth individuals, celebrities and business personalities.
Dr Toogood also lectures and speaks on a range of Information Studies and Digital topics including Social Media, Reputation, Online Identity, Information Security and Information Privacy. Laura was recently invited by the University of Cambridge to conduct a podcast about online reputation (May 2013). She also presented a seminar earlier this year at Nuffield College, University of Oxford, entitled To manage, or not to manage: reputation challenges for private individuals in the online space (February 2013). Laura spoke at the Workshop on Internet Trust, Reputation, Identity and Privacy that formed part of the International Conference of Social Informatics in Lausanne (December 2012) and previously presented at the annual eParticipation DEMO-net conference in Sweden. She was a keynote speaker on social media at the 2012 Chartered Institute for Securities and Investment Wealth Management Forum: Luddites or Leaders? How can Wealth Managers approach the use of social media?
Laura has previously worked as a social media strategist (2010-2012). This involved launching and directing the social media strategy for a number of renowned corporate organisations.
An accomplished journalist, her experience in this area includes her role as a former feature writer for Associated Newspapers. She has also worked in print, broadcast and online media and was part of the Current Affairs department at the BBC. Laura is currently the editor of luxury online lifestyle magazine, The Sloaney.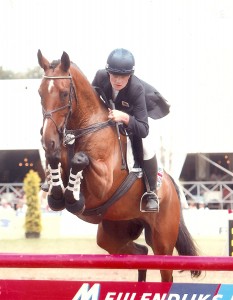 Laura was involved in the fashion industry for more than 10 years and has worked as a catwalk model for a wide range of clients, including Armani and Debenhams. A dedicated equestrian, she represented Great Britain in Three Day Eventing. Laura partnered her top horse, The Fieldmaster, in Team GB at the Junior European Championships in Belgium and also campaigned the horse in World Cup Qualifiers. Later focusing on pure dressage, she was selected to compete for Ireland at a Senior Home International on the Silvano N-sired gelding, Ruxton Silberstern.
Laura supports the mental health charities, Mind (England and Wales) and Aware (Ireland), in recognition of the tragic loss of one of her peers. She regularly takes part in competitive running races to help raise money for these causes and has also written about the topic of suicide in the Irish Daily Mail, in order to further highlight awareness.